November
Look out for birds such as redwings, fieldfares, bramblings and whooper swans. These are winter visitors to Scotland. They come from their summer breeding areas in places like Iceland, Scandanavia and eastern Europe to enjoy our milder winter weather.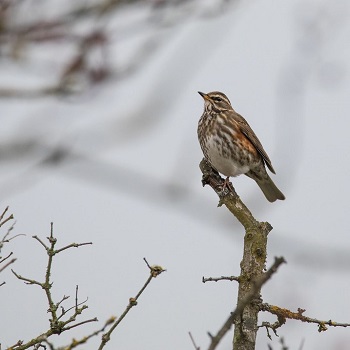 Redwing by mibby23
There are many things you can do in your garden in winter to help wildlife:
Delay tidying up dry plant stems and seed heads, these provide food for birds and shelter for hibernating insects.
Use mulch or piles of garden cuttings to create more winter shelter for invertebrates
Putting out food and fresh water every day or two for birds can be a winter life saver. You will quickly encourage regular visitors. In a cold snap you will be amazed at the number of different birds you will see in your garden.
Grow or leave ivy, plant or allow ivy to grow. Mature ivy with flowers is a great source of nectar and berries in winter, and the leaves provide shelter for many insects.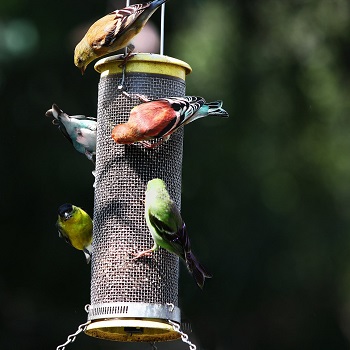 Backyard bird feeder by Rennett Stowe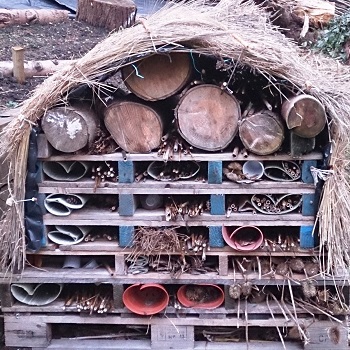 Bug Hotel