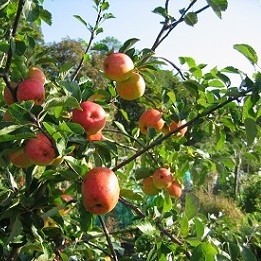 Renting an allotment gives you the chance to grow flowers, fruit and vegetables. We manage 1,609 plots spread over 32 sites across the city.
All sites have a waiting list.
Cost
You can rent an allotment as an individual or a group.
You can get a half price concession on a full or half plot if you are
a full-time student
unemployed
of state pension age (66 years old)
Full plots are around 10x20m and cost £138 a year or £69.30 with a concession
Half plots are around 10x10m and cost £69.30 a year or £34.65 with concession
Quarter plots are around 5x5 and cost £34.65 a year.
We encourage tenants to pay an optional £2.50 fee to the The Federation of Edinburgh and District Allotments and Gardens Associations (FEDAGA). FEDAGA supports allotment users throughout the Edinburgh area.
We invoice allotment tenants each year.
Rules
You must follow the rules for allotment plot holders.