Monuments in Inverleith Park
Alison Hay Dunlop Memorial East Gate piers
The East Gate piers to Inverleith Park were erected in 1890 in memory of Alison Hay Dunlop, an Edinburgh antiquarian.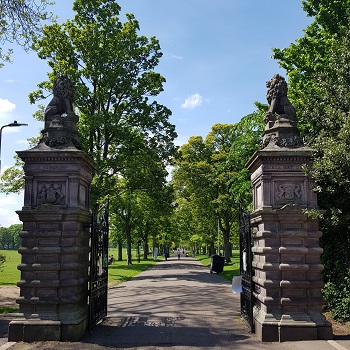 Dunlop Drinking Fountain
At the intersection of the paths, a fountain set in a rough granite obelisk was erected in memory of John Charles Dunlop, councillor for St Bernard's Ward. He had been one of the key enthusiasts for the park. He and his sister, Alison, together wrote 'The Book of Old Edinburgh', along with other books about the City. The fountain is dated 1899.
Kinloch Anderson Sundial
The Kinloch Anderson sundial was unveiled in 1890 and was presented by Councillor Kinloch Anderson. On the south face of the dial, it is inscribed, "So passes life, Alas! How swift."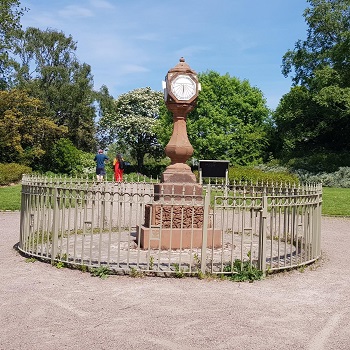 North Archway
The North Gate is an arch opened in 1881, topped by a unicorn with lion shield. Below the archway is the inscription, 'The gift of Mitchell Thomson Esq., Councillor for the Ward of St Bernard's, 1891'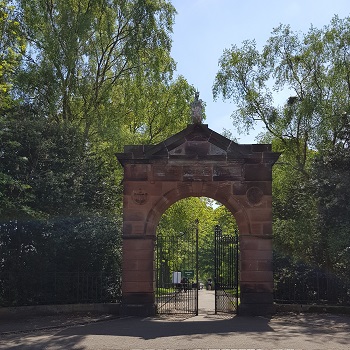 West Gate piers